Let's talk about how to use your testimonial videos with email. Now before you read on…
I'm letting you know this is a LONG one. But it's WORTH IT!!!
There's not a lot of info out there on how to do this. The stuff that is out there is pretty generic.
This will be a little bit more in-depth and take you step-by-step on how to use your testimonial vids with email marketing campaigns.
So if you want to know how to do it make sure you read this to the end.
Let's dive in…
How To Use Testimonial Videos In Emails.
Step 1 –  Headline
Use the word(s) "How" in your headline.
For example…
"How did Michelle lose 37 pounds in 90 days?" Or…
"Want to know how Michelle lost 37 pounds in 90 days?"
It doesn't have to be for weight loss either it could be for something else too, like…
"How did Michelle overcome her crippling back pain?" Or…
"How Michelle overcame her crippling back pain."
And yeah, those headlines are a bit long for an email but you get the idea.
Step 2 – Email Body
If you ever watch a TV series, what do they do before every episode?
Well, they do one of two things. They either do a rehash of what the last episode was about or…
They do a quick "teaser" of what the episode your watching is about.
For testimonial emails, you're gonna want to do…
A teaser unless you're doing an autoresponder then you'll want to do both.
But let's stick with the teaser for this example.
So you've got your email headline…
"How did Michelle overcome her crippling back pain?"
In the body of the email, you're going to want to write a basic example of
how she did it.
You'll want to share a few highlights that give just enough info to get people interested in how Michelle did it.
From there, that leads us to…
Step 3 – The Call To Action
So the reader has opened your email…
They've read the "teaser" info and now they're wanting to know more.
This is where you want to reinforce the headline and the body copy.
And you can do it in one of two ways.
CTA Option 1
Take a screenshot of the testimonial video and insert that into the email.
But there's a catch, the image should have…
A headline that matches the headline of your email and the body copy.
So a social media style video will work well.
Here's an example…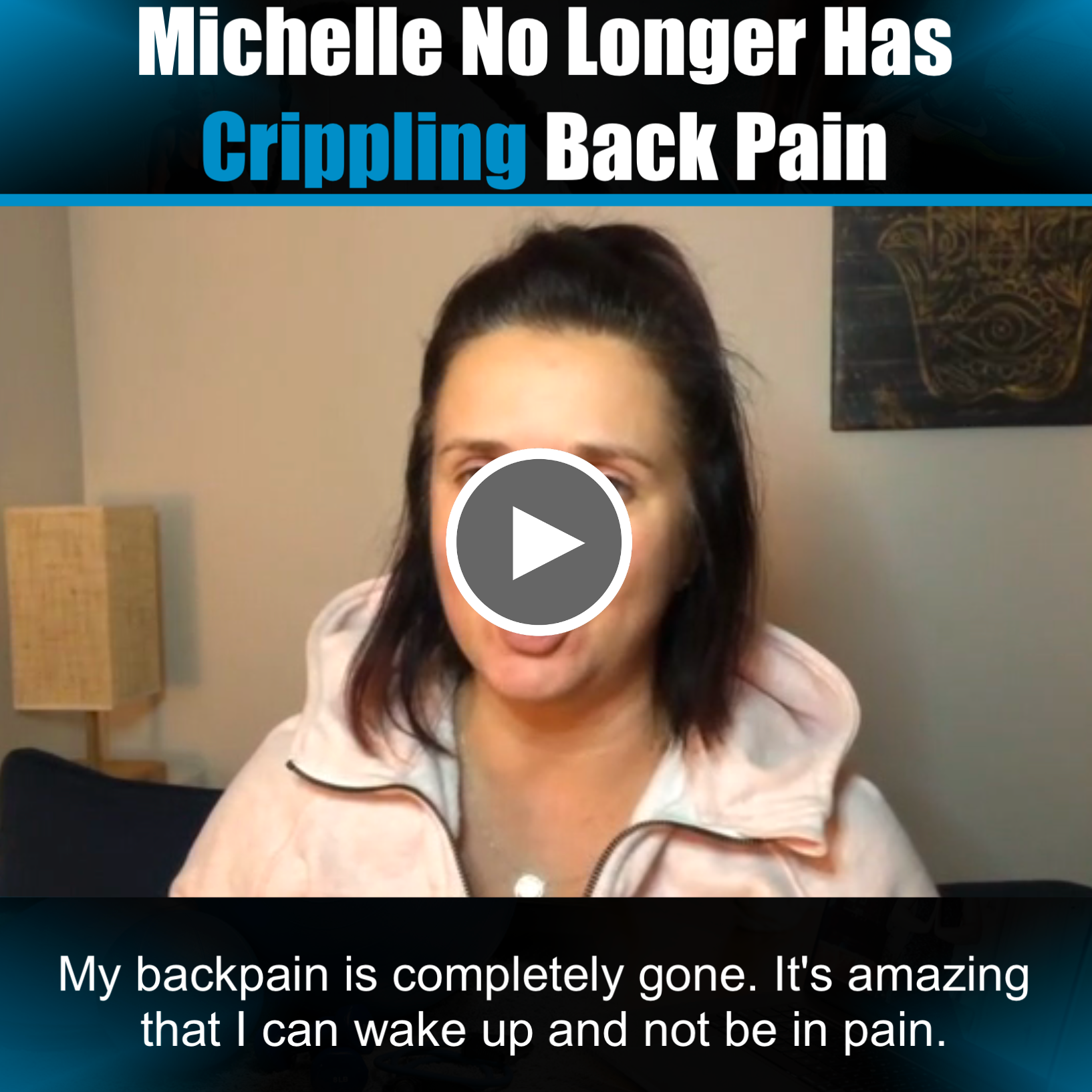 You can use a standard "plain testimonial video as well but…
You'll have to write out a headline just above the video.
So having it all built into the image like on a social media testimonial is better.
It's also important to tell people to click on the image to see how she did it. 
Here's a small tip.
See the "play button" in that picture above?
That was added to the image.
It makes it look like a video and increase the likelihood that the reader will click on it.
So make sure you…
Add a play button to any image that represents a video.
Now, some email responders will automatically add an image if you add a Youtube link to your email.
But it doesn't mean…
That the person who is reading the email…
Has an email service that will show that video image.
So I always recommend doing it the way that is described above.
Oh, and if you're wondering where to get a play button like that…
And how to add it to an image…
Just go to Google.
Search "play button."
Make sure you click on "tools" at the top of the page.
Then go to "usage rights" and select…
"Creative Commons Licenses."
That way you know you can use an image that has not been copyrighted.

To add the play button to an image simply screenshot a frame of your testimonial video…
Then use your favorite photo editing software.
Canva will work for this.
The easier way is to just upload your video to Youtube then screenshot that video since it already has a "play button" on there.
CTA Option 2
The second option on how to have a good CTA for your testimonial videos in your emails is to use a gif.
I won't go into how to create one since that's a topic for another time but…
Once you have a gif of your testimonial video you can place it in your email and it'll look something like this…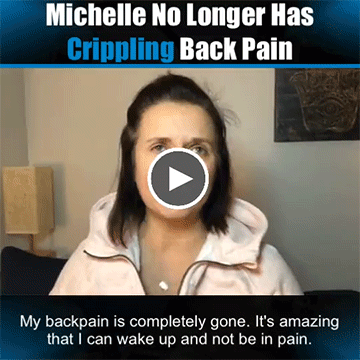 Now, the same methods described above about using the image applies to the gif.
Telling people to click the video to watch it in full…
Adding the play button…
Etc.
Step 4 – The P.S.
Did you know the P.S. gets read a lot? Sometimes more than the rest of the email copy.
So if you want people to see Michelle's testimonial video…
You'll want to have a P.S.
What to include in there depends on whether this is a one-off email or part of an autoresponder series.
If it's a "one-off" email then it's not going to hurt to add another benefit or
result.
Here's an example…
"P.S. – Michelle not only got rid of her back pain she was able to run a marathon too!!!
Click here to see how she did it."
Adding another benefit is good because not every person is going to be interested in the main result in the video.
So if you have another benefit that increases the chances of someone "clicking."
But what if you're doing an auto-responder series, what should go in the P.S.?
Well, that's a HUGE topic.
But let's say you're running an auto-responder series of testimonial videos. Then the P.S. should usually get people interested in the next testimonial video.
It all depends on what the next testimonial video is about. For example, if the next one happens to be about weight loss…
You'd want to ask a question like this in the P.S…
"Want to know how to lose 37 pounds in 90 days?
Tomorrow Stephanie will share exactly how she did it
so don't miss it."
Then the next email will lead off with the question you used in the P.S. (Want to know how to lose 37 pounds in 90 days?)
Hopefully, this makes sense.
So as you can see when it comes to using testimonial videos in your
emails there are some interesting ways to do it.
Following the steps above is a great way to get people to see your
testimonials and…
Let those testimonial videos do a lot of the work for you.
If you don't want to do all of this and you just want a series of emails written for you that you can just plugin and hit send…
Click the button below and we can go over exactly how that can be done.